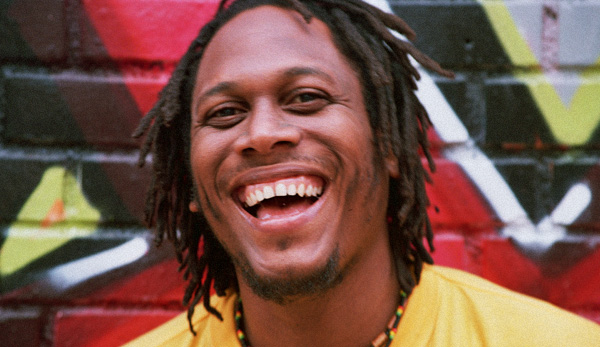 Sheldon Blackman is a performing artist, musician, singer and songwriter from the Caribbean island of Trinidad and Tobago, now based in Oslo Norway with his band THE SOUL REBELS.
From conception, music has been an integral part of Sheldon's life. His natural love for music was recognized at an early age and nurtured by the expert hand of his father the late great Ras Shorty I, the pioneer of the musical genres of "Soca" and "Jamoo" and father of the family band The love Circle. The baton of leadership of The Love Circle, who is considered the first family of music in Trinidad & Tobago, was passed to Sheldon on the death of his father in 2000. He has since moved on to developing a solo career, but is still from time to time working with the Love Circle who is now lead by his youngest brother Isaac Blackman.
Sheldon has three solo albums under his belt: "Remember me", "One Big Fat Love Bomb", "Overflowing" and many more associate albums with The Love Circle and other artists. His music is best described as "Caribbean heart beat music!" expressions of Calypso, Soca, Reggae, Rapso and Jamoo fused with elements of jazz, blues and urban music.
Considered one of the most promising talents to come out of Trinidad and Tobago in recent times, his rich and varied rhythms, the feeling in his music, and lyrics that expound and understand the hope and vision of the masses makes him popular among the youth. Mature audiences appreciate the relevant content of his material, the range of his messages and the originality of delivery. Sheldon Blackman has been called "artiste extraordinaire" by both peers and critics, his musical style described as unique and haunting. Sheldon in his own words: "The music I share is like food for the soul. Call it what you like, as long as you enjoy and feel good vibes all the way!!
What is unique about Sheldon coming from the islands of T&T is the diverse culture that has evolved from the indigenous peoples, European colonizers, Africans who came through enslavement, Indian and Chinese indentured laborers, each with there own culture . These elements have all contributed to a unique flavor of world music and diverse expressions. The Soul Rebbels refelect this blend and to see them live is to experience true world music Fushion!